Northern Lights Vipassana Meditation program 2021/2022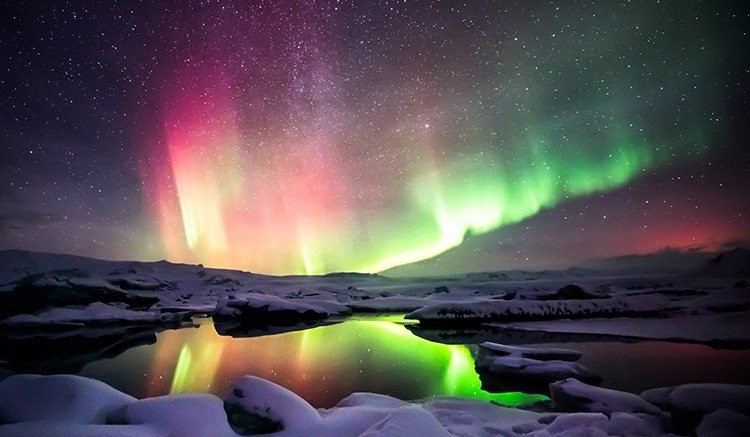 Between September to February, we are able to see the amazing Aurora/Northern Lights in the north of Sweden. During this special period, we will gather in Vipassana Meditation at Buddharam Temple in Boden city. You are welcome to join us.
During September to February every year, especially when the weather is good, the evening will come to light in the north. We can meditate and stay overnight in the temple Wat Buddhist Boden and wat Buddhist fredrika are Thai temples in the north where you can see the northern light clearly this time of year, this year.
Buddharam temple and venerable Pramaha Boonthon has organized a project called Vipasana northern light meditation. In wich people from all over the world has traveled to see the northern lights and stay at the temple. To study nature and follow in the footsteps and the memory of king Chulalongkorn rama 5, a 120 years ago.
Goal
Through Vipassana Meditation practice lead by Buddhist monk, learn how to relax and relief stress, increasing awareness and experiencing inner peace and happiness.
Enjoy the unique Aurora/Northern Lights, enriching life experience.
Time
| | | | | | |
| --- | --- | --- | --- | --- | --- |
| Month | October | November | *January | January | February |
| Weekend of | week 43 | week 47 | Week 1 | week 4 | week 8 |
| Duration | 3 days | 5 days | 3 days | 5 days | 3 days |
*We move December meditation occasion to January week 1, 2022 due to Christmas celebrations.

Note: The duration of 3 or 5 days is not including travel time, it refers to Vipassana meditation activities (e.g. teaching, guided sitting meditation, walking meditation in Aurora, Q&A, relaxing/fun time, watching Aurora, personal consulting, discussion & sharing, etc.)
We start from Saturday morning; you are encouraged to complete the 3 or 5-day program. However, there are two options of leaving time for your consideration according to your schedule.
Option1: It is possible to leave earlier (on Sunday afternoon if you are only available on weekends);
-Option2: Leaving on Monday afternoon (3-day meditation) / Wednesday afternoon (5-day meditation).
More details please check the Schedules.
Place
Buddharam Temple, Boden
Transportation
By train (sleeping carriage), please check www.sj.se for booking.
From Stockholm to Boden: Leaves at 22:25 Friday evening, arrives at 10:45 Saturday morning.
From Boden to Stockholm: Leaves at 17:47 Sunday afternoon, arrives at 06:46 Monday morning.
(also available on weekdays. Leaves at 17:47, arrives at 06:46 next day)
By car (free parking at the temple)
By plane. Fly to Luleå airport.
The temple will arrange an 8-seat mini bus to pick up/drop at train station Boden and the airport. If you would like to arrange your own transportation, you can consider bus, taxi and a rental car as alternative.
Accommodation
Family rooms and other types are available & normal healthy diet.

Fee
You pay for own transportation. Voluntary donation based for accommodation, meals and teaching in the temple.
Contact & Reservation
For reservation of Northern Lights Vipassana Meditation, please contact us or fill in the Registration Form below. Thanks.
Phone:
+46-(0)8 57 024 916, +46-(0)738 26 8999(English & Swedish, Thai)
Email:
ckk48@hotmail.com(English & Swedish, Thai)
Programs